We pair motivated, high potential individuals with exciting career opportunities. Our clients are rapidly growing, national organizations that offer candidates room to be their best selves.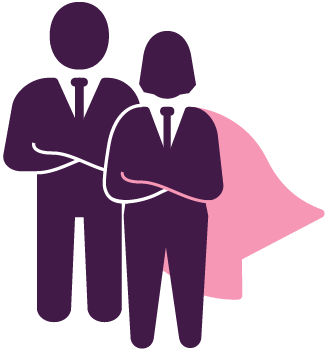 Hi, we're High Potential Recruiting – a recruitment agency that matches people with careers where they can thrive, excel, and reach their highest potential. We believe in offering motivated individuals the opportunity to carve their own path, control their work-life balance, and dictate their income through success.
Our team comes from different backgrounds, educations, and experience levels. What unites us? A shared belief that the typical recruitment model is broken. We know that you're more than your resume. That's why we've honed our recruitment process to identify motivated individuals with high potential. We partner with like-minded organizations who offer their team unlimited opportunity for growth, earning potential, and career success.
We have 6 offices across BC, Alberta, and Ontario.
We have a team of recruiters passionate about identifying high potential individuals.
We serve a diverse client base, representing a wide variety of industries and organizations.
To connect people with opportunities.

To work together to foster progress, growth, and development.

To invest in long-term relationships with our partners and candidates, empowering them to reach their highest potential.
but enough about us. we want to know more about you!